Performance Health Partnership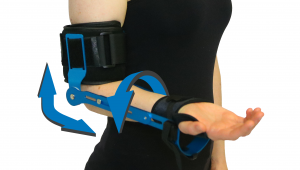 The One-80˚ Pronosupinator is made in Melbourne, Australia and sold within Australia by Performance Health. You can purchase your One-80˚ Pronosupinator from Performance Health here. Alternatively, if you would like to trial a One-80˚ Pronosupinator, contact your local Performance Health Account Manager to arrange.
Upper Limb Co has been lucky enough to work with Performance Health as both Manufacturers/Suppliers and as Hand Therapists. We know you will be delighted in your One-80˚ Pronosupinator trial and your experience with them.
Upper Limb Co guarantee the One-80˚ Pronosupinator will stretch your patient's forearm to their end-of-range when applied correctly. We typically aim for gains of around 40˚ – 50˚ rotation despite hard end-feel, malunion, chronicity or therapy plateau. This is consistent with our anecdotal results and similar to what research demonstrates for similar orthoses.
Upper Limb Co. want you to get the same results we expect for our own patients and will support you in every way possible. Feel free to contact our Upper Limb Co. Certified Hand Therapists on info@upperlimbco.com for any questions, suggestions, troubleshooting or faults. We also offer Zoom appointments by request, however, you can't beat trying and rigorously testing something with critical clinical reasoning, and for that, we would recommend a trial with your local Performance Health Account Manager.